November 19th
Holy Toledo the 19th already! :) It has been such a blessing to share what I am grateful for each day this month. I think it really helped me to realize how much I have been blessed with.
I just wanted to take a step back today and talk a bit about gratitude.
"
It is a
good
thing
to give
thanks
unto the
Lord
, and to sing praises unto thy name"
-Psalms 92:1
Simple as that folks! Its a good thing to give thanks! Especially to our Heavenly Father, who has provided every single thing we have.
Someone once asked me " How would you feel if you had a son or daughter and all they ever did was asked for things but never thanked you?" and I thought-"I would definitely not enjoy that!" Then they said "Isn't that what we are doing when we aren't showing our Heavenly Father our gratitude in prayers?"
That has really stuck with me. I can't imagine how he feels when we are constantly pleading for things but we don't show appreciation for
what he has already given us.
I challenge all who read this to kneel down tonight and to offer a prayer to God and only thank him for what he has given you. Don't ask for anything just pour your heart out to him in gratitude!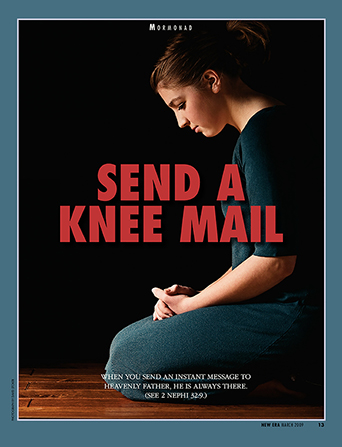 Get it!? Knee mail! :) Haha I love it!